A GREAT BUILDING MUST BEGIN WITH MEASURABLE VALUES
GBFS offers commitment at all levels of Building and GBFS Construction Projects, from preparing for construction documents to construction management services. For years, our construction projects and management in Tanzania have successfully met our client's demand for cost-effective and responsive services. GBFS is a member of the Tanzania Contractors Registration Board
Our company is well professional in designing and executing construction and infrastructure work. Whatever is there on drawing sheets, we make it real by constructing it for an amount agreed upon. We have a greater experience of buildings, bridges, dams, etc. These are the potential services we offered to our clients; Construction projects, building equipment, building materials, construction materials, construction tools, and construction machines. 
Our contractor has had work in the construction industry for a while as professionals and expertise. They all get involved in construction work, design, documents preparation, planning, and execution events that are under development, renovation, or demolition. GBFS is temporary in nature and has restricted public access.
GBFS understands well construction technology required for modernizing the execution programs to probe constructed products in terms of immobility, complexity, durability, costliness, and high level of social responsibility.
Our range of services includes all construction-related tasks – from complex turnkey construction to civil engineering, bridge building, tunneling, and ground engineering to public-private partnerships. In the realization of its construction projects, GBFS places great importance on the digitalization of construction processes and on partnership-based working relationships.
The GBFS team concept, a partnering model with over 7 years of experience on the market, guarantees high standards of quality at an early stage, on time, and within budget constraints
Our clients include industrial enterprises, federal, state, and local governments, and private investors. Our service portfolio is tuned to the most diverse customer demands and stretches from individual services, such as the construction of industrial floors, all the way to the construction of turnkey infrastructure projects.
Challenging construction projects require efficient and energetic cooperation among all involved – from the very first moment. Whether a complex idea will turn into an economically successful property is decided in the early design phase.
With the GBFS team concept, our partnership model, we can make a positive influence on all later construction and operating costs. In other words: The earlier the competencies of the various specialist divisions are concentrated, the higher the optimization potential.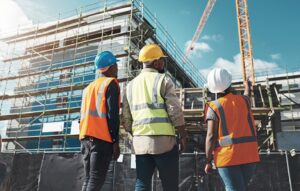 GBFS Construction Projects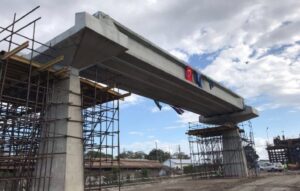 Constructed  Projects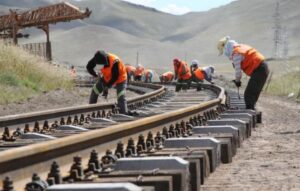 Constructors at Work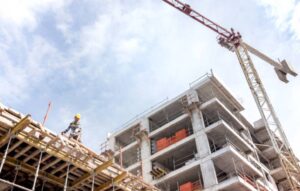 Constructed Structures